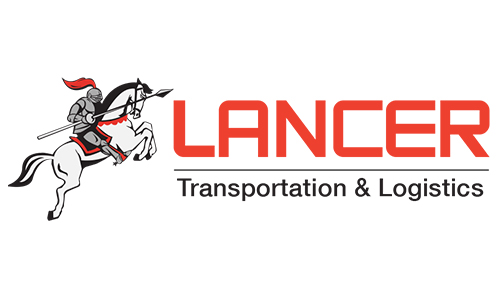 Training, Safety & Security Manager
BUSINESSES: Lancer Transportation & Logistics, Sulco Warehousing & Logistics, Maple Leaf Distribution Services
JOB TYPE: Full-Time Exempt
REPORT TO: Director of Human Resources
MAIN DUTIES/RESPONSIBILITIES:
Develop, conduct training programs and maintain complete and accurate records and training logs for government compliance, (forklift, powered pallet jack, DOT & Non-DOT hazardous material training,) general safety and professional development for businesses
Conduct forklift, powered pallet jack, DOT & Non-DOT hazardous material training
Maintain complete and accurate records and training logs
Oversee, administer, and maintain all aspects of DOT/Non-DOT Controlled Substance testing
Keep current on state and federal government changes and administer necessary compliance
Confirm OSHA compliance, safety, building inspections, bulletin board postings, logs and filings
Review and verify new hires' previous employment history, accident, alcohol and controlled substances testing
Review all Roadside Inspection Reports;actively address root cause, identify trends
Review SMS Data (Safety Management System) for accuracy and corrective actions and/or training
Track all reportable accidents/re-train as required
Adjudicate inaccurate driver violations in DATA Q system
Provide training on all misc. machinery/equipment at all company locations
Ensure timely training and records of sexual harassment, workplace harassment, reasonable suspension, discrimination, violence prevention and other compliance training of supervisors, management and employees.
Administer OSHA GHS/HazCom training
Create, maintain, and train Emergency Action Procedures at all company locations
Maintain accurate and current SDS Binders for all company locations
Participate in safety committee
Complete new hire road tests
Perform driver assessments
Assist with recruiting
Misc HR functions
Other duties as assigned at the direction of your HR Director
SKILLS & EXPERIENCE
Qualifications:
Some College/Associate's Degree
Experience:
3 years previous experience in an similar role/industry
Experience in trucking and warehousing
Experience in D.O.T.training and compliance of hazardous materials, OSHA, forklift training
Skills:
Intermediate to advanced Microsoft Office skills (Word, Excel, PowerPoint and Outlook)
Excellent verbal and written communication
Organized and able to meet deadlines
Articulate, with attention to detail
Ability to handle secured documents and exposure to highly confidential information
Train the trainer certified in forklift training, hazmat training
Warehouse Work Coordinator
BUSINESSES: Lancer Transportation & Logistics
JOB TYPE: Full-Time Exempt
REPORT TO: Director of Human Resources
MAIN DUTIES/RESPONSIBILITIES:
Warehouse Operations: Evaluate daily schedule of inbounds & outbound and determine order of priority * Assign work to operations personnel in order of priority * Check drivers in/out * Maintain delivery appointment log * Maintain shipment log * Validate all receiving & shipping documentation for accuracy & completeness * In a timely manner, ensure that all the daily shipments are communicated to the various company logistics departments and outside carriers * Perform periodic inbound & outbound audits * Address any and all personnel problems as it relates to work performance issues and work closely with the Warehouse Manager in solving personnel problems * Act as the Warehouse Customer liaison – point-of-contact * Perform periodic warehouse inspections for product damages, potential hazards, neatness, etc… * Open & close warehouse
Warehouse Administration: When the administration department requires additional resources, assist them in the receiving & shipping functions – Receive receipts into the WMS system – Set-up orders on the WMS system – Perform final postings of receipts & issues * Research product discrepancies (quantity variances, location problems, damage, etc.) * Assist in customer physical inventories * Assist in cycle counts * In conjunction with the warehouse CSRs, ensure that all the daily receipts & issues have been completed at the end of the business day
Benefits
Medical/Dental/Vision, Flexible Spending, Paid Vacation/Holiday/Sick Days/Birthday, 401k, Short Term Disability, Life Insurance
Schedule
10 hour shift
8 hour shift
Day shift
Monday to Friday
Night shift
Experience:
Warehouse/Distribution: 4 years (Required)
Language:
Why work for Sulco, Lancer, or Maple Leaf?
Come see what Career Opportunities we have in store for you at Sulco Warehousing, Lancer Transportation, and Maple Leaf Distribution! We are a third-party logistics company serving all of Massachusetts and beyond. Our corporate office locations are in Springfield and Palmer, MA. Our key leaders have a passion and a strong understanding of the way a successful logistics company operates. We put our employees first and above all, we appreciate them as though they were family.